There won't be a litter here at WindDrover in 2020.
Personally I don't feel it's right to mate a bitch in these uncertain times. We can't guarantee appropriate medical care for the bitch and pups,  we don't know how litter inspections or socialisation will happen.
Neither will we know how puppy buyers will be affected with picking up their babies when the time comes.
——————
Wir werden dieses Jahr keinen Wurf bei uns haben.
Ich persönlich kann es nicht verantworten, eine Hündin in diesen unsicheren Zeiten zu decken. Wir können keine angemessene medizinische Versorgung der Mutterhündin und Welpen garantieren, wissen nicht, wie Wurfbesichtigungen und Sozialisierung aussehen sollen und haben auch keine Information, ob und wie die zukünftigen Besitzer der Welpen die Kleinen abholen können wenn dann die Zeit dafür kommt.
BUT HAVE WE GOT NEWS FOR YOU — ES GIBT NEUIGKEITEN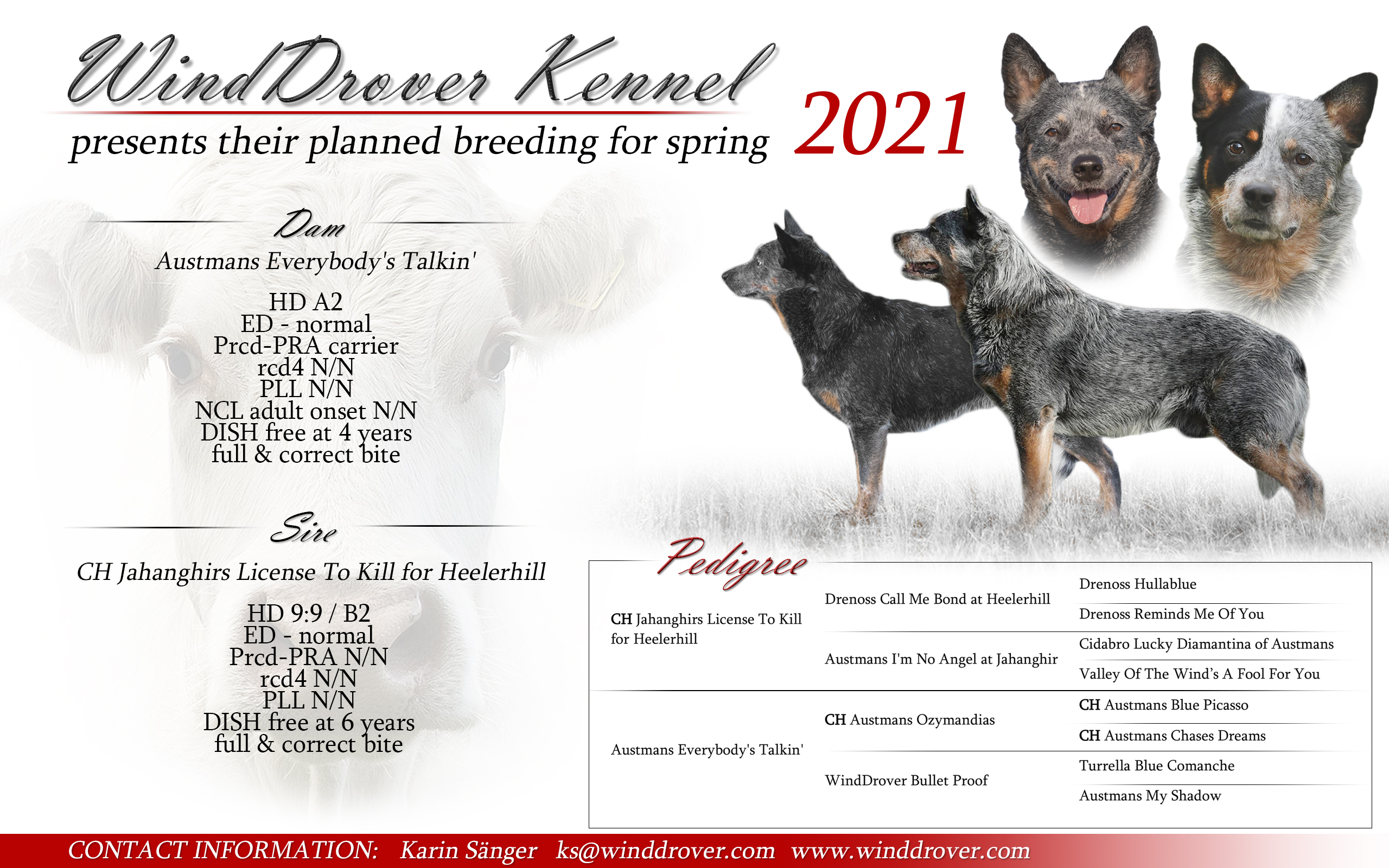 Pending on the result of the eye test for Isaac (we need a new eye examination before the mating as his last examination is over 12 mts old) and of course the development of the travel regulations regarding COVID-19 we want to do a repeat mating of our H-litter for Erin's last litter.
We are so in love with the pups from this combination, their temperament, balance and structure that this decision was a no brainer.
Isaac's sire Bond was the last Drenoss studdog bred by the kennel founder. His bloodlines aren't present in any central european breeding to my knowledge.
You can find plenty of pictures of the babies from 10/2019 on the H-litter page.