I solemnly swear that I am up to no good —
Ich schwöre feierlich, dass ich ein Tunichtgut bin
The pitter patter of little paws — 01.08.2021 —  Our 7 (4/3) WindDrover I – puppies arrived
I solemnly swear that I am up to no good…. this is our Harry Potter litter (for the time beeing)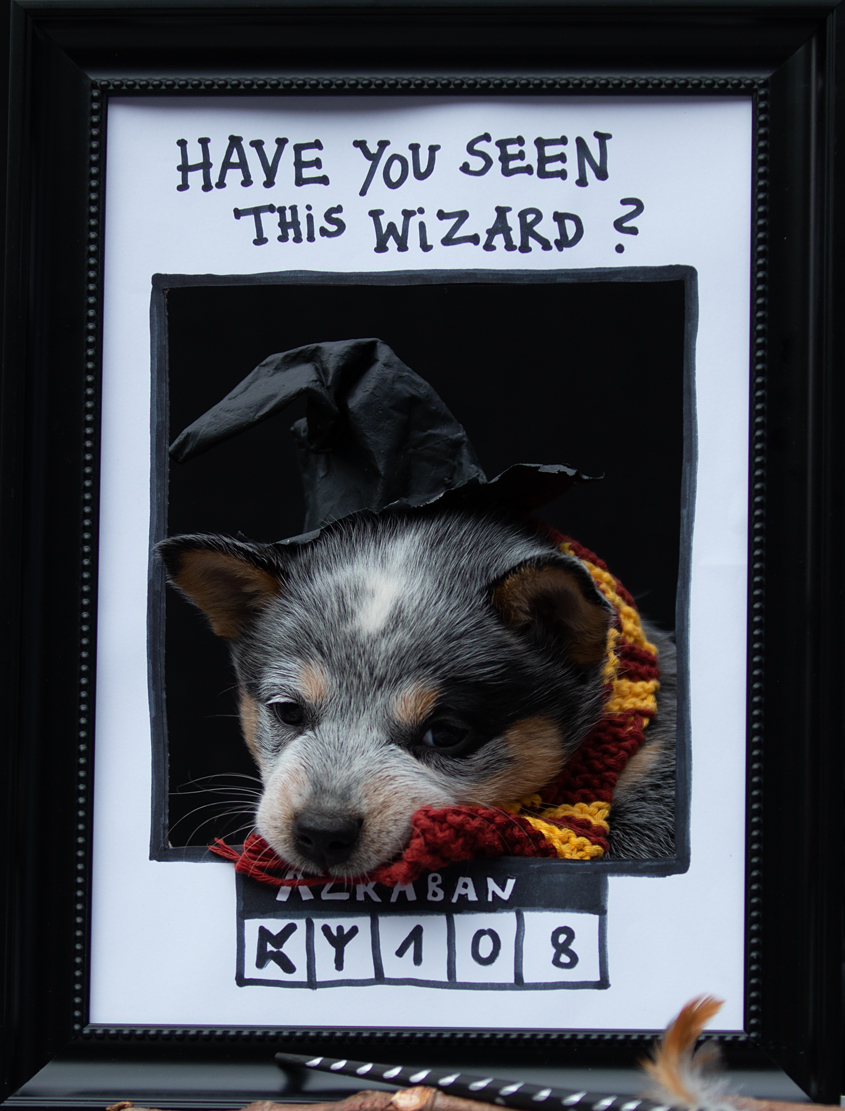 Meet Remus, Sirius, Snape, Hagrid, Ginny, Minerva and Tonks.
Our WindDrover I-pups came into this world today. Pup no. 7, Hagrid (Meeko), was a surprise guest as we were rather sure Kono was done after 6 pups. But what a great surprise he was!!
Kono aced her job as a first time mum, the whole birthing process was easy as can be and the puppies are doing just grand.
As a tribute to their sire who was born in Switzerland, our babies wanted out a couple of days earlier (day 57), spot on for the Swiss national holiday.
Ich schwöre feierlich, dass ich ein Tunichtgut bin…. Dies ist unser Harry Potter Wurf (zumindest für die Übergangs-Rufnamen)
Meet Remus, Sirius, Snape, Hagrid, Ginny, Minerva and Tonks.
Die WindDrover I – Welpen haben am 01.08.2021 das Licht der Welt erblickt. Das 7, Baby, Hagrid (Meeko), war unser Überraschungsgast, waren wir uns doch recht sicher, dass Kono nach 6 Welpen fertig war. Aber was für eine tolle Überraschung er doch ist!!
Kono hat alles instinktsicher gemeistert, die Geburt war komplett unproblematisch und die Welpen machen sich grossartig.
Als Hommage an den Papa, geboren in der CH, sind die 7 ein paar Tage früher als errechnet geboren worden (Tag 57), pünktlich zum Schweizer Nationalfeiertag. Hoppschwiitz!
WindDrover Incense And Peppermint *Cinder* (was Ginny) – female, plain face / Sweden / bilateral hearing / NHAT EX & MH passed 04/2023 / Swedish Winner 2022
WindDrover Ink N Waterdrops *Sirius* – male, double head patches, tail/bumspot / Germany / bilateral hearing / both testicles in the scrotum
WindDrover In Dubio Pro Reo *Justice* (was Remus) – male, plain face / Sweden / bilateral hearing / right testicle not down at 8 weeks
WindDrover Invading My Mind *Snape* – male, head patch right side / Germany / bilateral hearing / testicles not down at 8 weeks
WindDrover In Between Dreams *Anash*(was Minerva) – female, plain face, body spot / Germany / bilateral hearing / BH
WindDrover Inaudible Melody *Possum* (was Tonks) – female, eye patch left side / Canada / bilateral hearing
WindDrover Invictus *Meeko* (was Hagrid)- male, double head patches / Germany / bilateral hearing / both testicles in the scrotum // water work Diploma A with excellent 2023