Our Dogs
——– WINDDROVER ——– Bullet Proof
"Piper"
——– Austmans ——– Everybody's Talkin'
"Erin"
——– WINDDROVER ——– Gossip n Scandal
"Kono"
——– WINDDROVER ——– Highly Irresistible
"Jinx"
Who we are
... and what we do
Since January 2007 our kennel is approved by the German kennel club (VDH) and our kennel name registered and protected through the FCI. Pups born in our kennel get VDH/FCI papers.
We live in our wooden house in Ostfriesland, in Northern Germany.
We are located about 40km from the Dutch border.
Originally from southern Germany we moved up north because of Alex' job. His passion are our girls Piper and Erin, his hobbies are composing music, motorbikes and computers. Basically he loves everything mecanical and if there is oil in it, all the better. Whenever he is at home he loves to take care of his family, both 2 leggers and 4.

I work part time as a vet nurse and have a full time job at home, keeping our house with all the critters living there, running smoothly. We have an American quarter horse (living at our friends farm), chickens and our little pack of Australian Cattle Dogs. Our fur and feathered friends run the property together and get along quite well. My animals are my life and i take my responsibility for them very seriously.

Alex and I both are USDDN (dog frisbee) judges level 2.

My dogs are my constant companions. They live in our home with us. They are not kenneled. As in all breeds, over the years different characteristics developed in different bloodlines. Therefore there are differences in the existing lines within a breed.
We selected our dogs bloodlines because they
- fit the breed standard (mid sized, well balanced, harmonic)
- have a kind character
- have good temperament and are not given to excess agression
-resemble the original Australian Cattle Dog.

I train mantrailing with our Piper (WindDrover Bullet Proof) as well as with Erin (Austmans Everybody's Talkin' ). For fun Alex starts at dog frisbee tournaments with Piper in Toss & Fetch and our friend's 13 yrs daughter qualified for the German Finals DDCG 2016 in open class with Erin after basically no training whatsoever.
Beside this they are my dog alarm as soon as something suspicious is going on on the property.

My main focus in breeding lies with balanced, even tempered dogs that can be used for rescue work, agility, sports and confirmation. Of course all our breeding animals have complete health checks and the puppies will be fully socialized, vaccinated, dewormed and chipped when going to their new homes.

We are extremely proud of our offspring. They confirm, that I am on the right way to achieve what I was hoping for.

Our puppies are wonderful family and companion dogs, internationally successful in disc dog, show a lot of talent on sheep, earn their living working cattle, A-plus students in obedience, run their hearts out in agility-parcours, live with heavily handicapped children, work as therapy-dogs and present themselves well in the showring.
Kennel History
The PAST is a part of the FUTURE
Breeding Veterans
The hearts of our kennel
In memoriam
Lest we forget
About us
The human members of our family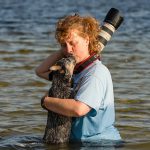 My obsession for Australian Cattle Dogs led us to breeding these wonderful, challenging and faithful dogs. My main focus in breeding lies with balanced, even tempered dogs that can be used for rescue work, agility, sports and confirmation.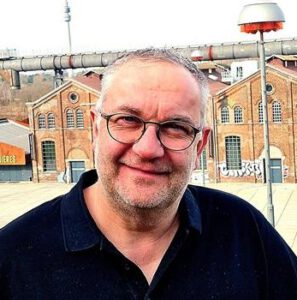 The guy behind the technical realisation and best coffe maker.